Uplevel With Intuition Business Retreat

An Inspirational Business Retreat, harnessing the power of the Summer Solstice in Beautiful Colorado!
Elevate Your Intuition, Enthusiasm, and Purpose!

Registration closes May 10th, but space is limited & going fast! Join us!
Join us for an amazing weekend with fellow entrepreneurs to enhance your intuition and energy, in relationship to your business, in a whole new way!

Friday, June 21st – Sunday, June 23rd 2019 in gorgeous Manitou Springs, Colorado.

A Powerful Summer Solstice!

This weekend retreat will bring new awarenesses and magic into your relationship with your business.  We will offer tried-and-true ways to tap into your intuitive wisdom, space for deep reflection, opportunity to connect with like-minded entrepreneurs, and a Solstice Ceremony to cultivate fresh motivation. Your time at the retreat will help to harness a new level of inspiration by updating your mindset and clearing connection to your highest self. You will tune into your soul-purpose and create new paradigms in which you can grow and your business can thrive. All amplified by being in a group of like-minded entreprenuers during the magical gateway of the summer solstice!
Friday, June 21st, 2019
3:00-5:30pm Check-in, Explore

5:30 Introductions Circle
6:00 Dinner
7:00-9:00 Summer Solstice Ceremony – Honor & Accelerate Your Business Potential
Saturday, June 22nd, 2019
Early-morning Journal, Explore, Meditate (on your own)

8:00-9:00 Breakfast
9:00-10:00 Vision & Values Inquiry
10:30-Noon Intuitive Tools
Noon-1:00 Lunch
1:00-3:00 Uncovering Your Past Lives & How They Inform Today
3:00-5:30 Free Time – Spa, Massage, Hike, etc
6:00-7:00 Dinner
7:00-9:00 Create Your Guiding Compass – For Awareness & Action
Sunday, June 23rd, 2019

Early-morning Journal, Explore, Meditate (on your own)
8:00-9:30 Breakfast, pack/prepare to leave
9:30-11:00 Closing Circle: Reflection & Integration

11:00 Check-out, sack-lunch together outside
The best way to take care of our business is by looking within.  We get to where we are through a nuanced and layered path. Sometimes, taking some space for ourselves to reflect, release and intend leads to renewed connection to our journey. It is when we can stay present with what is in our life that true transformation can happen. Connecting with our intuition can help us trust divine unfolding as we connect to our inner and highest selves.  During this retreat, we will delve into this via powerful and fun ritual, meditations, conversations and facilitated circles, to help you clear your field, raise your vibration, and have more of what you want in your life and business!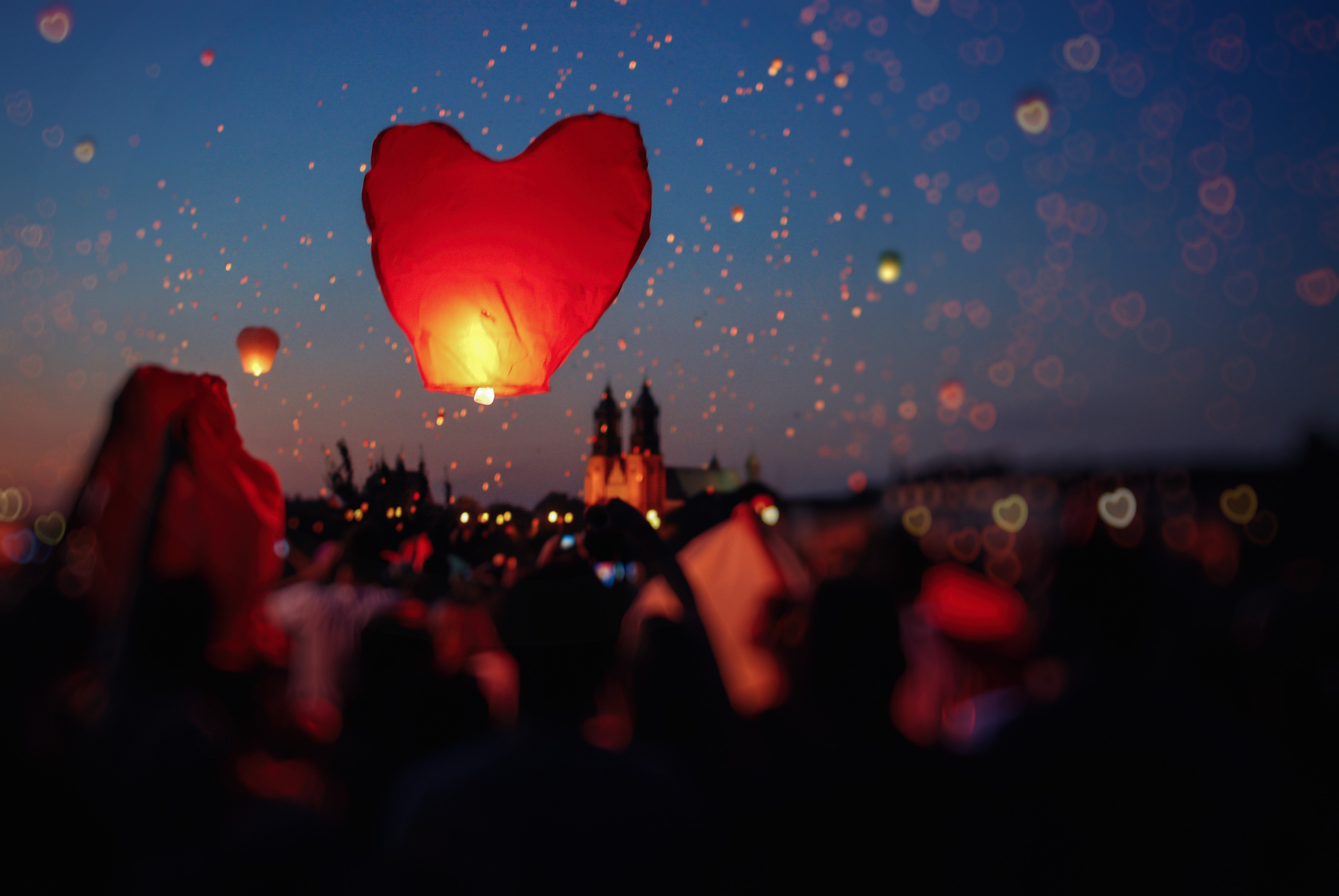 What is significant about holding this retreat on the summer solstice?
The summer solstice is the longest day of the year, and this transition is a powerful time to honor all of the hard work you have done so far, as well as set intentions for moving forward into the next phase.  Throughout history, and across many cultures, the summer solstice has symbolized growth and renewal. It is a wonderful time to tap into our own power and honor our path.  The energy on the planet aligns to amplify these awarenesses, and will will be harnessing this all weekend, in relationship to ourselves and our life-purpose/work!

Would you like to reconnect with your intuition, align with your vision and feel confident that you are on "the right" path?
This weekend will pave the way, creating a clear connection to your highest truth, and cultivate a renewed certainty in what you are here to do this life. Including, the understanding of how your business ties into this!  We will add some easy to use intuitive techniques into your "business toolkit", and play with the idea of past-lives, and how they can inform our souls purpose, and might help us understand how we even became entrepreneurs in the first place! Then we'll take this information and use it to inform our next steps and take action!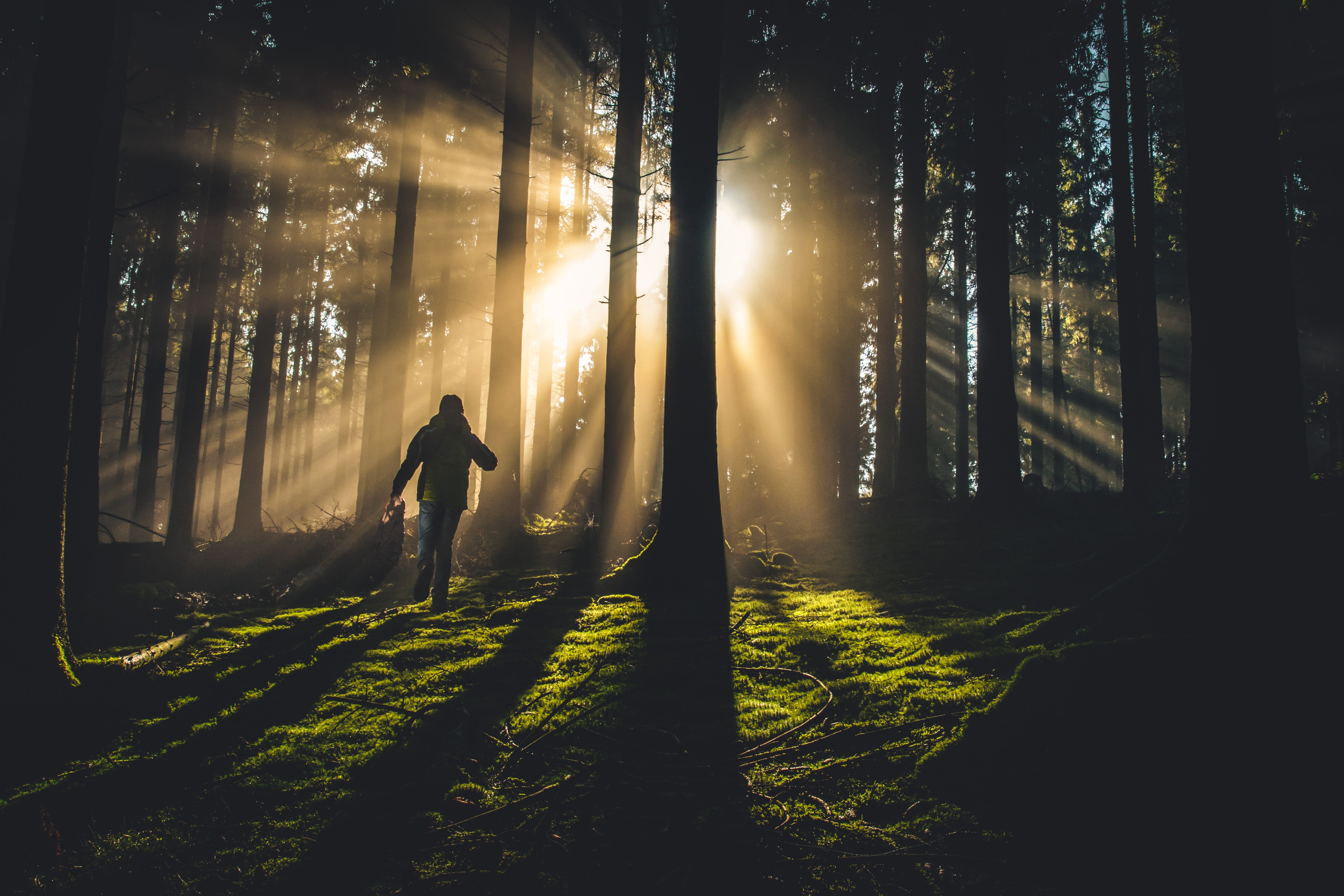 What do vision and values have to do with it?
A weekend of retreat and reflection will help you to intuitively evaluate, and adjust, the present time alignment between your vision and values resulting in a guiding compass to uplevel in all aspects of your life! Doing this in a space with like-minded individuals (on the solstice!), will help to amplify your ability to move forward feeling renewed, and a new sense of clarity and certainty.

Are you ready for some truly NEW tools to use in your business?

Energy is everywhere, and it affects you for a reason.  Learning to recognize and harness your intuitive awareness (which is really energy awareness) in a grounded, real-world manner, that easily translates into your business development will profoundly change your perspectives, experiences, and outcomes. The weekend will provide some some key awarenesses and new tools to navigate through your business plans, client relationships, and more, in partnership with your intuition to  bring personal and professional alignment, then we'll take it a step further and help to align intuitive knowingness with effective action.

About Sun Mountain Center
A world away from the hustle and bustle of city living, Manitou Springs' SunMountain is the perfect space to relax and inspire:
Nestled near the base of Pikes Peak and adjacent to the majestic Garden of the Gods Park, the SunMountain Center is a creative sanctuary for wellness and serenity. Steeped in history and local lore, we will be staying on a historic Manitou Springs, CO property designed in Elizabethan style in 1913 and built with wood, stucco and red stone indigenous to the area.
With miles of rustic walking and meditation trails and an on-site organic farm, the world-class urban farm property provides inspiration through nature, art, and locally sourced cuisine. The six acres of terraced gardens, with stunning views of the surrounding mountains, are home to chickens, geese, and rabbits as well as Jezebel the resident pig.
A wholesome, nutritious vegetarian breakfast is included for retreat attendees also receive gourmet lunch and dinner prepared by the in-house chef, featuring ingredients from the onsite urban farm.
Guests can partake in activities such as touring the land, yoga, venturing into the historic city of Manitou Springs, hiking in the Garden of the Gods.
Our Uplevel with intuition Retreat INCLUDES a 2-hour soak, in SunMountain's neighboring SunWater Spa for a blissful relax in the Hot Mineral Tubs.
Imagine the possibilities if you got out of your own way!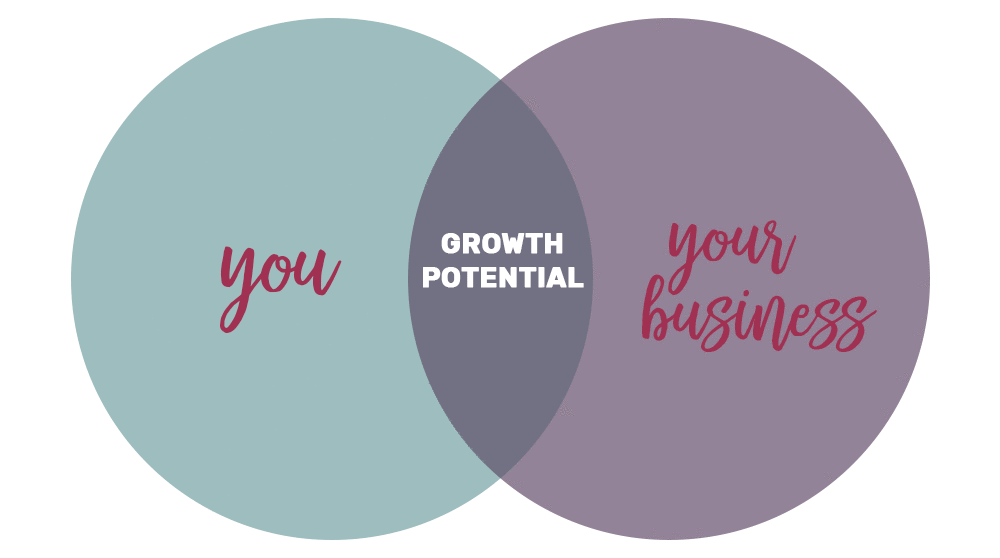 This weekend retreat is a truly a unique offering in that it brings two, well-seasoned professionals to help guide you in reconnecting with yourself and your business.  An inspirational container for transformation will help you find your highest growth potential in the overlap between your self and your work.  
Stacia Synnestvedt will help you crack the code to clearly understand your own intuitive voice,  lead transformational meditations to shift old programs and patterns that no longer serve you or your business, and help you begin to understand your soul-purpose in a deeper, more present-time, way than you ever have before.
Chloe DiVita will inspire you to take action, and embrace personal accountability to bring your next steps into the world in a way that aligns your vision in new ways.
Who are your facilitators?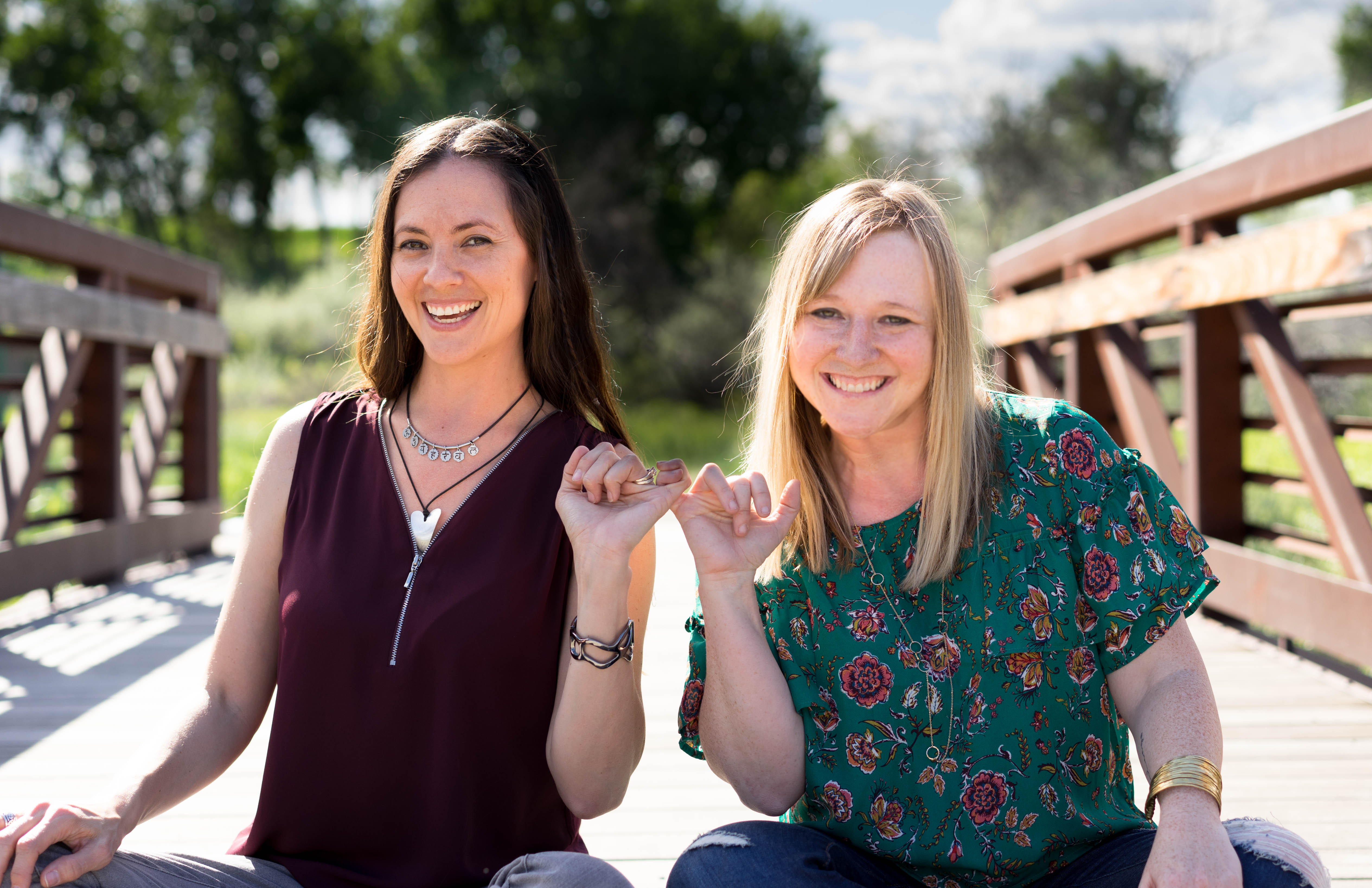 Chloe & Stacia!
Hello!  We are longtime BFFS – and well established solopreneurs – who are excited to combine our charismatic synergy into a space to inspire, empower and motivate with a unique mastermind for entrepreneurs!  We first meet in 1998 and became fast friends!  Over the past 20 years our friendship has held steady through alot of twists and turns. We have supported one another through our personal and professional evolutions.  In witnessing each other grow, we are keenly aware that our individual gifts and offerings to the world are not found enough in the business world. What we turn to one another for when it comes to professional advice are complementary and a bit extraordinary – we totally have some magical super powers! We are so excited to bring our gifts of intuitive knowingness and actionability together to help fellow savvy entrepreneurs tap into new layers of inspiration to uplevel! AND, have some fun doing it!



Meet Chloe!

Chloe has been an entrepreneur for 18 years who currently helps businesses with digital strategy, leaders with communication, and speakers with performance. She ran an accounting company in Boulder, CO for 10 years, and was a founding member of BlogPaws, a pet-focused social media and event company that was acquired twice. Chloe is uniquely recognized as being able to inspire a team, crunch the numbers, sell the product, connect with the community, and create the marketing campaign, all at the same time. Chloe's mission is helping others connect with their authentic selves, to better their business.
Meet Stacia

Stacia has been teaching intuitive development courses for 11+ years, has been an entrepreneur for over 16 years, including owning/selling a graphic design and marketing company, growing her own personal healing practice, and creating a successful brick-and-mortar community healing center.  Stacia has some profound knowledge from her own personal studies and professional work to offer healers and entrepreneurs on their path. It is her life's mission to support others as they transform and grow with the help of their intuition!
Registration closes May 10th, but space is limited & going fast! Join us!
Retreat Basics:

The weekend will provide the opportunity to connect with like minded entrepreneurs

Offer a space to reflect, renew, realign and re-inspire

Both Chloe and Stacia will be leading the sessions
A weekend to inspire and enhance your journey:
Learn techniques to set energetic boundaries

Learn how to leverage intuition for business growth

Discover How To Read Energy: within yourself and apply it to your business

Trust the magic of your intuition to release & grow


Align your visions to uplevel your business

Receive support around taking action steps and upleveling

And so much more!
Additional Opportunities for:
Discounted 1-1 sessions with Stacia & Chloe

Extra Group Practice
Costs:
Costs* – based on the lodging accommodations you choose (all prices are per person):


Single occupancy $1139 (1 king bed)

Double occupancy $829 (1 king bed or two singles)

Quad occupancy $729 ( 1 king or 2 singles, 1 day bed, 1 trundle
*these are prices  are in-full, watch for early bird discounts & other specials
Costs Include:
Two (2) nights stay in

a cozy, historic room in private Onaledge house, at SunMountain Wellness Center (each room has a private bath)

5 farm to table, organic, vegetarian, gluten-free meals, from the thriving urban farm on site and other local sources (dinner Friday night; breakfast, lunch, dinner on Saturday; breakfast Sunday, plus a bag lunch on Sunday)

Summer solstice champagne toast

2 hour soak in near by SunWater Spa mineral hot springs (10-minute walk or short drive)

Unlimited access to large private Onaledge hot tub- beautiful for star-gazing
Not Included in Costs:
Travel to/from Denver, CO (DIA and Colorado Springs airports)
Transportation to/from Manitou Springs, CO and airports or other beginning locations (carpooling is encouraged)
Additional soaking at SunWater Spa
Additional services at SunWater Spa
Any incidentals you incur
What people are saying about working with Stacia & Chloe:
Becoming a "trained intuitive" with Stacia has helped me to grow in my business. It has guided me as what to do next, both with product purchasing and marketing decisions, reading people (customers and potential business partners) and their intentions, helping my coaching clients dig deep and also to be able to meditate on what's best for me, grounding into clear messages on social media and other presentations, it's also helped with the relationship between my family and my business. Vanessa Badolato
My training with Stacia has been a game changer for me.
I am an acupuncturist and I used to get home from work so tired and drained… now I do quick meditations I learned from Stacia, and I feel so much clearer, better, and more energized. Acupuncturists, massage therapists, social workers, counselors, healers, anyone who feels like they are a bit spongey about taking on other people's stuff – this work is for you.
Stacia in particular delivers, this nuanced and deep work, clearly and compassionately, with a light and loving heart so that it's accessible to everyone. So grateful to be learning this stuff with an awesome healer/teacher. Dawna Furfaro-Strode
Classes with Stacia have been life-changing! I am blown away by the energy that is moved in my body, and the healing that happens with these classes! Each week I am amazed at how it connects to my life and work, and I love the way that I am guided in safe way to trust my own intuition. I have realized so clearly that we all have this gift as children, yet lose it over time. This course has definitely given me more confidence in my own work as a Reiki teacher and practitioner! I have integrated these practices into my client sessions and classes – they have undoubtedly helped me a better teacher and given me the ability to hold space in a slightly different way for for the full spectrum of my people that I serve. I am also now better able to hold my own energy, and not get depleted while working with others, which can be a challenge for people who work in the care profession. Tekla Ayers
Chloe leads with heart. She ensures that every voice is heard and that everyone's thoughts and ideas are valued … not always an easy task when there are numerous stakeholders with varying goals. Whether you need to hammer out a spreadsheet or brainstorm a creative approach, she brings an open, authentic perspective to both creative and analytical projects. As a speaker, Chloe motivates and inspires. She's truly a pleasure to work for and with. Maggie Marton
Chloe is often my first call. As the Artistic Director of Art as Action, I can have a myriad of questions and concerns as well as doubts about my own ability. No question is stupid, no concern is dismissed, no doubt is left hanging – Chloe will always listen, reassure, problem solve – but most of all she will help me re-discover my own strength, resilience and capability every time. One of Chloe's superpowers is witnessing the unique gift you offer the world and helping you feel it into your work, your messaging and your own heart. She knows when to listen, when to nudge and when to challenge. Sarah Leversee